Schultheiss Contractors is a locally owned and operated Business, serving the Milwaukee area for over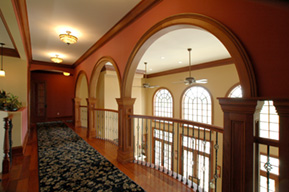 25 years with a reputation for "100% American Craftsmen" and Customer satisfaction. We are well known for providing the highest quality Painting and interior refinishing services as well as High End Painting, Carpentry, Mural Work, and offer services that cover other aspects of home improvement, handling all types of interior & exterior carpentry & minor repairs like rotten wood trim, window sills & siding replacement.
Schultheiss Contractors serves Milwaukee County, Waukesha County, Dane, Kenosha, and other South Eastern Wisconsin Counties.
Schultheiss Contractors Llc., is very excited and honored to announce that we are the most highly Decorated "5 STAR REVIEW" Painting Company in Milwaukee, WI. and in the State of Wisconsin in 2009, 2010 & in 2011! Try the Schultheiss Contractors Experience for yourself & see why we are among the finest Painting Companies in the Milwaukee, WI. area and see what makes these elite Milwaukee Painters, Interior Refinishers/Interior Designers so very Special!
Our high-end Interior services and select professional painters will have your home or business looking better than ever have! We are proudly among the best sources for interior and exterior High End Painting in South Eastern Wisconsin. Our seasoned Professional Painters & Carpenters truly pride ourselves in Quality workmanship, thorough preparation, at a price that EVERYONE can afford. There simply isn't a better Interior Refinishing Company than Schultheiss Contractors.
High-end Professional interior and exterior house Painting team with our recommended experienced Carpentry home repair Professional and knowledgeable Pressure Washing are just some of the premium services offered by the Schultheiss Contractors! Always Quality driven, steadfast and true!
Not just a Painting Contractor in Milwaukee

Schultheiss Contractors LLC
Milwaukee, Wisconsin

414-750-5550
Feel free to visit our Past Projects or Gallery page to view some of our outstanding Milwaukee Interior Refinishing Services...